Remote Emergency Care Level 1 Course
A one-day practical course focusing on first response skills – the skills required to deal with a life-threatening incident when an experienced first aider is not available. The course involves plenty of hands-on practice including outdoor scenarios.
What You'll Learn
Legal Considerations
ABCDE Approach
Airway Opening & Safe Airway Position
Choking
Assessment of Breathing
Serious Bleeding
Burns
Awareness of Spinal Injuries
Communicating for Help
CPR competence & chain of survival
Safe use of Automated External Defibrillator
Certificate Award
Courses certificated by Remote Emergency Care (Part of the Medical Expertise Group Ltd)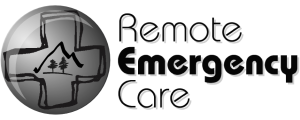 Course Dates & Locations
We can provide this training course at a date and location of your choice including Scotland.
Suited Professions
School Teachers

Scout and Guide Leaders

Youth Workers

Outdoor Educators
Pre-Requisites
There are no pre-requisites for this training course.