Remote Emergency Care Level 1 Course
A one-day practical course focusing on first response skills – the skills required to deal with a life-threatening incident when an experienced first aider is not available. The course involves plenty of hands-on practice including outdoor scenarios.
What You'll Learn
Legal Considerations
ballistics and violent assaults
ABCDE
Airway Opening & Safe Airway Position
Choking
Asses Breathing
Serious Bleeding
Burns
Awareness of Spinal Injuries
Communicating for Help
CPR competence and chain of survival
Certificate Award
Courses certificated by Remote Emergency Care (Part of the Medical Expertise Group Ltd)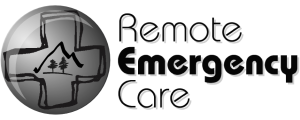 Course Dates & Locations
We can provide this training course at a date and location of your choice including Scotland.
Suited Professions
School Teachers

Scout and Guide Leaders

Youth Workers

Outdoor Educators
Pre-Requisites
There are no pre-requisites for this training course.