First Aid At Work Refresher Course
This 2-day QCF (Qualification Credits Framework) First Aid at Work requalification course replaces the HSE Requalification course.
This course allows the student to gain nationally recognised credits that can be added to the students Unique Learning Account via a Unique Learning Number (ULN) on the Learning Records Service
What You'll Learn
The Role of the First Aider
Poisons
Incident and Casualty Assessment
Asthma
Anaphylaxis
CPR
Angina & Heart Attack
Recovery Position
Management of Seizure
Stroke
Fractures / Dislocations / Sprains & strains
Choking
External Bleeding
Spinal Injuries
Head Injuries
Minor Injuries & Eye Injuries
Secondary Survey
Burns and scalds
Diabetes
Epilepsy
Course Assessment
this can be carried out by the trainer through out the duration of the course
consisting of 20 questions and multiple choice answers
Certificate Award
Externally accredited and certificated by Qualsafe Awards Ltd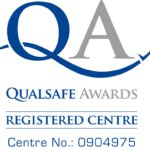 Course Dates & Locations
We can provide this training course at a date and location of your choice including Edinburgh, Glasgow, Fife, Falkirk, Perth, Stirling, Inverness, Dundee, Aberdeen, Newcastle, York, Liverpool, Manchester, Derbyshire, Midlands, Oxford, London, Essex & Kent
Suited Professions
This

link to the HSE website

provides online information as to your First Aid work requirements.

Alternatively, get in touch and we will be able to advise as which is the best course for you.
Pre-Requisites
A valid and in date HSE or QCF First Aid at Work Certificate.
This 1 day Basic Skills update is not mandatory but follows a recommendation by the HSE that all first aiders undertake annual refresher training.
This 3 day QCF (Qualification Credits Framework) First Aid at Work course replaces the HSE FAW.   Students will gain nationally recognised credits.
This 1 day QCF (Qualification Credits Framework) Emergency First Aid at Work course replaces the HSE EFAW and HSE Appointed Persons course.
Want XET to deliver the best training you've ever had?
XET have access to a range of services to suit your needs so no matter what you do, or where you are, XET has the expertise to keep you safe.