EFAW – Emergency First Aid At Work Training Course
This 1-day QCF (Qualification Credits Framework) Emergency First Aid at Work training course replaces the HSE EFAW and HSE Appointed person course.
This course allows the student to gain nationally recognised credits that can be added to the students Unique Learning Account via a Unique Learning Number (ULN) on the Learning Records Service.
What You'll Learn
Acting Safely, promptly and effectively
Cardio Pulmonary Resuscitation
Treating an unconscious casualty
Choking
Wounds and Bleeding
Shock
Minor Injuries
Preventing cross infection
Recording incidents
Use of available equipment
If you need a deeper tuition, you may want to consider the 3-day course.
Course Assessment
this can be carried out by the trainer through out the duration of the course
consisting of 20 questions and multiple choice answers
Certificate Award
Externally accredited and certificated by Qualsafe Awards Ltd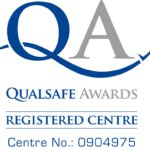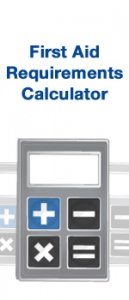 Course Dates & Locations
We can provide this training course at a date and location of your choice including Edinburgh, Glasgow, Fife, Falkirk, Perth, Stirling, Inverness, Dundee, Aberdeen, Newcastle, York, Liverpool, Manchester, Derbyshire, Midlands, Oxford, London, Essex & Kent
—————
.
Suited Professions
This

link to the HSE website

provides online information as to your First Aid work requirements.

Alternatively, get in touch and we will be able to advise as which is the best course for you.
Pre-Requisites
There are no pre-requisites for this training course.
This 3 day QCF (Qualification Credits Framework) First Aid at Work course replaces the HSE FAW.   Students will gain nationally recognised credits.
This 2 day QCF re-qualification course replaces the HSE Requalification course.  On completion students will gain nationally recognised credits.
This 2 day QCF Paediatric First Aid course is specifically aimed at first aid for Babies, Infants and small children.
Want XET to deliver the best training you've ever had?
XET have access to a range of services to suit your needs so no matter what you do, or where you are, XET has the expertise to keep you safe.