In 2015 XET became an approved Scottish Youth Football Association (SYFA) Training Provider for sports first aid.
SFA Club Licensing includes the requirement that clubs have at least 1 person on the touchline with all teams who have Sports First Aid training, where a Chartered Physiotherapist is not present. To date, there has been a variable standard of qualifications, which have been put forward by member clubs to comply with this
requirement. The Medical Committee was asked to suggest some criteria, which clubs would have to ensure, were met when arranging their provider.
SYFA First Aid SYFA First Aid SYFA First Aid
What You'll Learn
The role of the first aider
Legal responsibilities
First aid at sporting events
The first aid room and kit
Incident assessment inc sending for help and personal safety
Basic life support + practical session + examination
Management of the unconscious casualty+ practical session + examination
Recovery position + practical session + examination
Action for vomiting, choking and suspected heart attack
Injuries to the head inc facial injuries + practical session + examination
Spinal injury + practical session + examination
Injuries to the limbs – soft tissue and suspected fracture + practical session + examination
Bleeding injuries inc management of shock
Management of wounds and burns
Medical conditions in sport inc asthma, diabetes, seizures and environmental problems inc heat and cold.
The course includes the scenario-based teaching of the major expected injury situations in sport. This also allows a degree of continuous assessment and the tutor to emphasise/expand on areas where course participants appear unclear and to ascertain which participants require additional practice re CPR skills
Course Assessment
this can be carried out by the trainer through out the duration of the course
Certificate Award
Externally accredited and certificated by Qualsafe Awards Ltd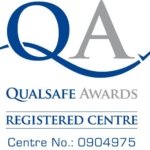 Course Dates & Locations
We can provide this training course at a date and location of your choice.
.
.
Suited Professions
Pre-Requisites
There are no pre-requisites for this training course.
Emergency First Aid at Work
Remote Emergency Care Level 2
Want XET to deliver the best training you've ever had?
XET have access to a range of services to suit your needs so no matter what you do, or where you are, XET has the expertise to keep you safe.