Remote Emergency Care Level 2 Course
A two day, 16-hour outdoor first aid course that is recognised by the MLTUK, BCU, RYA, MBLA and other outdoor NGB's.
On this course, we focus on dealing with incidents far from medical help with the minimal equipment you would carry while participating in or leading outdoor activities. Again the emphasis is on practical skills with plenty of hands-on practice including lots of outdoor scenarios.
This course can be tailored to the requirements of special interest groups and client including specific scenarios involving lines and harness or "in water" exercises.
What You'll Learn
Legal Considerations
ABCDE Approach
Airway Opening & Safe Airway Position
Choking
Assessment of Breathing
Serious Bleeding
Burns
Awareness of Spinal Injuries
Communicating for Help
CPR competence & chain of survival
Safe use of Automated External Defibrillator
Effectiveness of CPR & AEDs in a remote environment
Shock Management
Monitoring Vital Signs
Patient Assessment
Management of Spinal Injuries, Sprains, Strains
Splinting
Wound Management
Hypoglycaemia and Diabetes
Hypothermia
Dehydration
Asthma
Seizures
Heart Disease
Head Injuries
Drowning
Certificate Award
Courses certificated by Remote Emergency Care (Part of the Medical Expertise Group Ltd)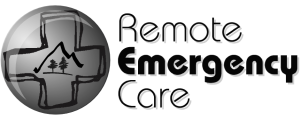 Course Dates & Locations
We can provide this training course at a date and location of your choice both internationally and across the UK including:- Edinburgh, Glasgow, Fife, Falkirk, Perth, Stirling, Inverness, Dundee, Aberdeen, Newcastle, York, Liverpool, Manchester, Derbyshire, Midlands, Oxford, London, Essex & Kent.
Suited Professions
Outdoor Instructors

Duke of Edinburgh Supervisors

BELAs

ML's

Winter ML's

Mountain Bike Leaders

Water Sport Instructors
Pre-Requisites
There are no pre-requisites for this course
A one-day practical course focusing on first response skills required to deal with a life-threatening incident.
This one-day extension to the level 2 course trains participants in important additional skills.
This two-day course is designed for those playing or working in remote areas and builds on previous training.
This two-day course is designed for those playing or working in remote areas and builds on previous training.
Want XET to deliver the best training you've ever had?
XET have access to a range of services to suit your needs so no matter what you do, or where you are, XET has the expertise to keep you safe.