Low Cost AEDs & Defibrillators
XET is now proud to offer low-cost AEDs & Defibrillators.
Our recertified AED's have undergone rigorous testing by biomedical technicians, including heart rhythm analysis and delivery of shocks, to refurbish them to the manufacturers' guidelines.
The vast majority have never been deployed in a rescue and are so reliable that we can offer a warranty and the XET Loan Scheme at no extra cost, making them a favourable and affordable choice for customers.
Defibtech Lifeline (Semi-Auto)
Cost – £750

(RRP – £1000 – 1120)

including UK Delivery
Mere seconds can mean the difference between life and death. So Defibtech created an eye-catching AED (Automatic External Defibrillator) that can be located instantly. An AED Defibrillator that can be carried to the patient quickly without fumbling. An AED that can be used with minimal steps to analyze and treat the patient's condition, the Defibtech Lifeline AED. From the moment someone suffers sudden cardiac arrest the inspired design features of the Defibtech Lifeline AED shave precious seconds off the defibrillation process. Seconds that save lives in a Cardiac Emergency when you have a Defibtech AED Defibrillator.
Brilliant Easy-to-Use Design
With its bright yellow and black colouring and attractive, sleek curves, the non-intimidating Lifeline AED invites prominent display anywhere. The Defibtech Lifeline was designed for use by Public Access Defibrillation programs where Lay Rescuers with minimal medical training will feel comfortable using the Defibtech Lifeline AED. The Lifeline AED is ideal for use in Schools, Churches, Businesses, Fitness Centers, or anywhere else a Public Access Defibrillation program is needed.
Latest Defibrillation Technology
The biphasic defibrillation we use is extremely effective at defibrillating patients in ventricular fibrillation – the most common form of Sudden Cardiac Arrest- on the first shock. The Defibtech Lifeline  AED is on the cutting edge of defibrillation technology.
Easy to Use
The Defibtech Lifeline AED (Automatic External Defibrillator) is designed for speed and simplicity. Built to the demanding standards of professional emergency personnel. Simple enough for non- medical users in any Public Access setting.
Lightweight, Durable AED defibrillator at just 3kg a child could carry the LIfeline AED to any emergency. Plus, the Defibtech Lifeline AED (Automatic External Defibrillator) meets US Military "drop and shock" specifications. Ideal for any Public Access program where a proven, durable AED is needed.
Features:
1 x Pair adult electrode pads
Price includes Full 5 Year Warranty and Free XET Loan Scheme
Lifepak CR Plus (Semi Auto and Fully Auto)
Price £850

–

(RRP £1000)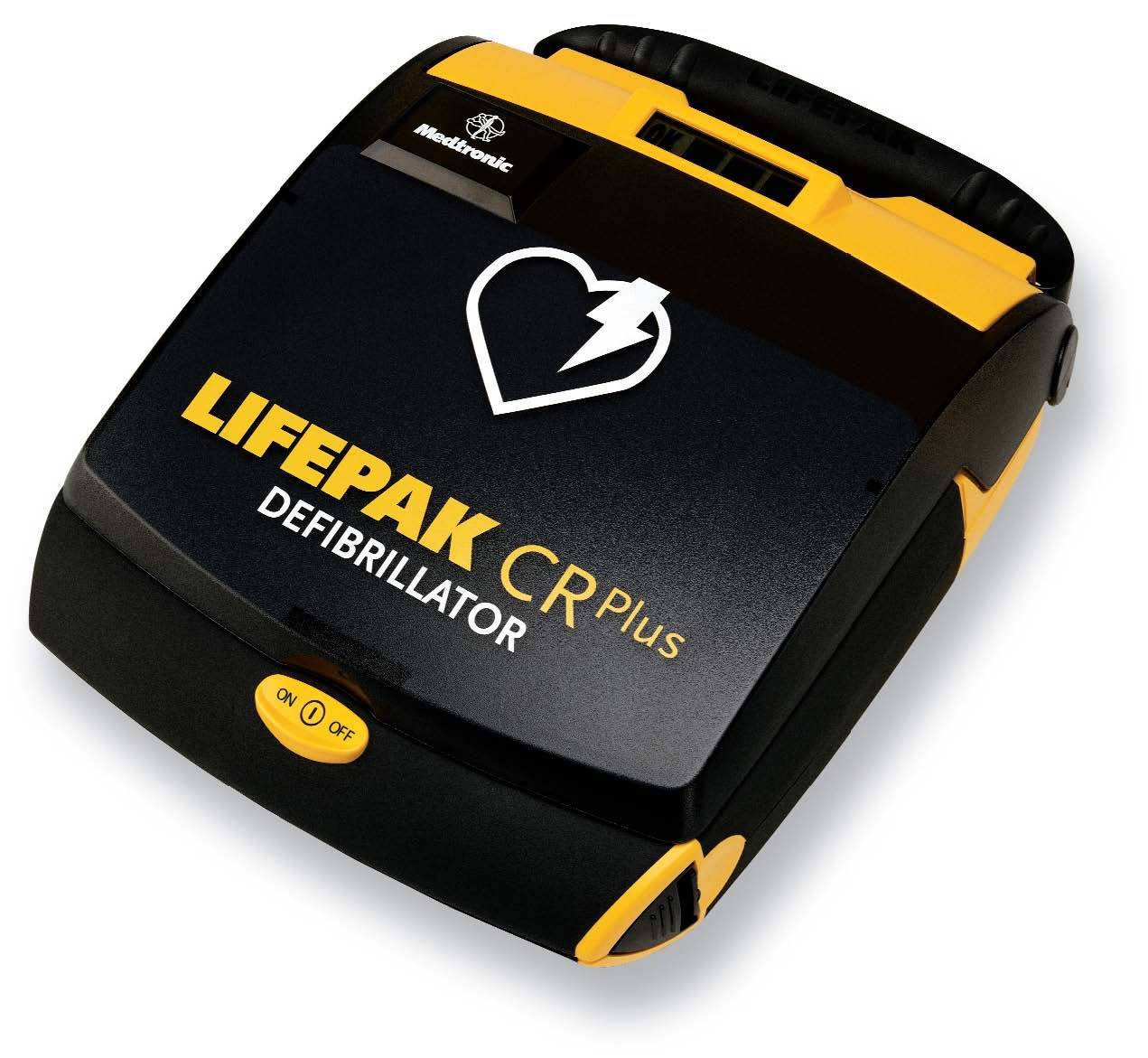 Featuring the same advanced technology trusted by emergency medical professionals—yet simple to use—the LIFEPAK CR Plus automated external defibrillator (AED) is designed specifically for the first person to respond to a victim of sudden cardiac arrest.
Key features include:
Visual and verbal prompts to guide the user through safe defibrillation
IP Rating X4
QUIK-PAK electrodes are pre-connected to save precious time in an emergency.
Suitable for use on Paediatric casualties when used with Paediatric Electrode Pads.
Readiness indicator clearly visible on the front of the unit.
Price includes:
Fully Automatic AED Unit
Free Carry Case
Brand new CHARGE-PAK Battery Stick
Brand new QUIK-PAK Adult Pads
Brand new rescue ready kit
Full 3 Year Warranty
Free XET Loan Scheme
Want XET to deliver the best training you've ever had?
XET have access to a range of services to suit your needs so no matter what you do, or where you are, XET has the expertise to keep you safe.