Level 3 Emergency First Responder
Course Description
The objective of the qualification is to benefit Learners by providing them with the knowledge and confidence to provide the initial prehospital care at emergency or life-threatening incidents
Learners will gain the necessary skills associated with assessment, treatment and stabilisation of patients
The purpose of the QA Level 3 Award for Emergency First Responders (RQF) qualification is to develop
learner's knowledge and skills in order to provide prehospital care to a patient pending the arrival of a clinician
Whilst achievement of this qualification confirms Learners have met both the theoretical and practical
requirements, this does not imply a 'license to practice' – the scope of practice for which will be determined by the organisation responsible for emergency first responders
What You'll Learn
Understand the role and responsibilities of a first responder
Know how to assess a scene at an emergency incident
Be able to assess a patient
Be able to assess a patient's airway
Be able to manage a patient's airway
Be able to manage an unresponsive patient who is not breathing normally
Be able to use appropriate equipment during a resuscitation attempt
Be able to administer emergency oxygen
Other information (Handover, Information Gathering and Secondary Survey)
Be able to manage catastrophic  bleeding
Be able to manage a patient who is in shock
Be able to manage a patient who is bleeding
Understand how to identify, assess and manage a patient with breathing difficulties
Know how to manage a patient with anaphylaxis
Know how to manage a patient with a suspected major illness
Know how to manage a patient who is in seizure
Know how to manage a patient who is in shock
Course Assessment
this can be carried out by the trainer through out the duration of the course
Certificate Award
Externally accredited and certificated by Qualsafe Awards Ltd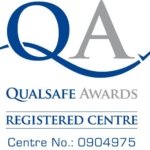 Course Dates & Locations
We can provide this training course at a date and location of your choice.
Suited Professions
Police Officers

Firefighters

Security Guards

Cabin Crew

Event First Aiders and Volunteers

Film Crews

Industrial Response / Hazardous Working Teams
Pre-Requisites
There are no formal pre-requisites for this training course however due to the complex nature of the syllabus and time constraints – XET impose a minimum of a valid FAW certificate to gain entry to this course, in line with our Quality Management Plan
FREC – First Response Emergency Care Level 3
Want XET to deliver the best training you've ever had?
XET have access to a range of services to suit your needs so no matter what you do, or where you are, XET has the expertise to keep you safe.